Swift Current Portable Spas


Vantage Pools and Spas provides a simple solution for 110V portable hot tubs. We're your trusted sales team for Langley, Surrey and Maple Ridge. Get yourself into hot water! Our new Foam Wall 5 Person Swift Current Portable Spa hot tub is the deepest 110V spa in the market. Totally submerge your shoulders and neck for a full massage. Our spa also comes with a tough and durable laminated vinyl liner and a 6" inflatable cover that is tapered and lockable for insulation and security. The Swift Current Portable Spa is designed and built by Canadian Spa Company with it 35 years of experience of building spas.

The Swift Current insulation package is second to none with its 5" thick foam walls and our operating cost is the lowest for this type of product, most other inflatable spas will be double the monthly operating costs. These light weight spas are perfect for small patios, cottages, condos, or even camping! Just add water and plug it in. Ask us about a Swift Current spa for your family.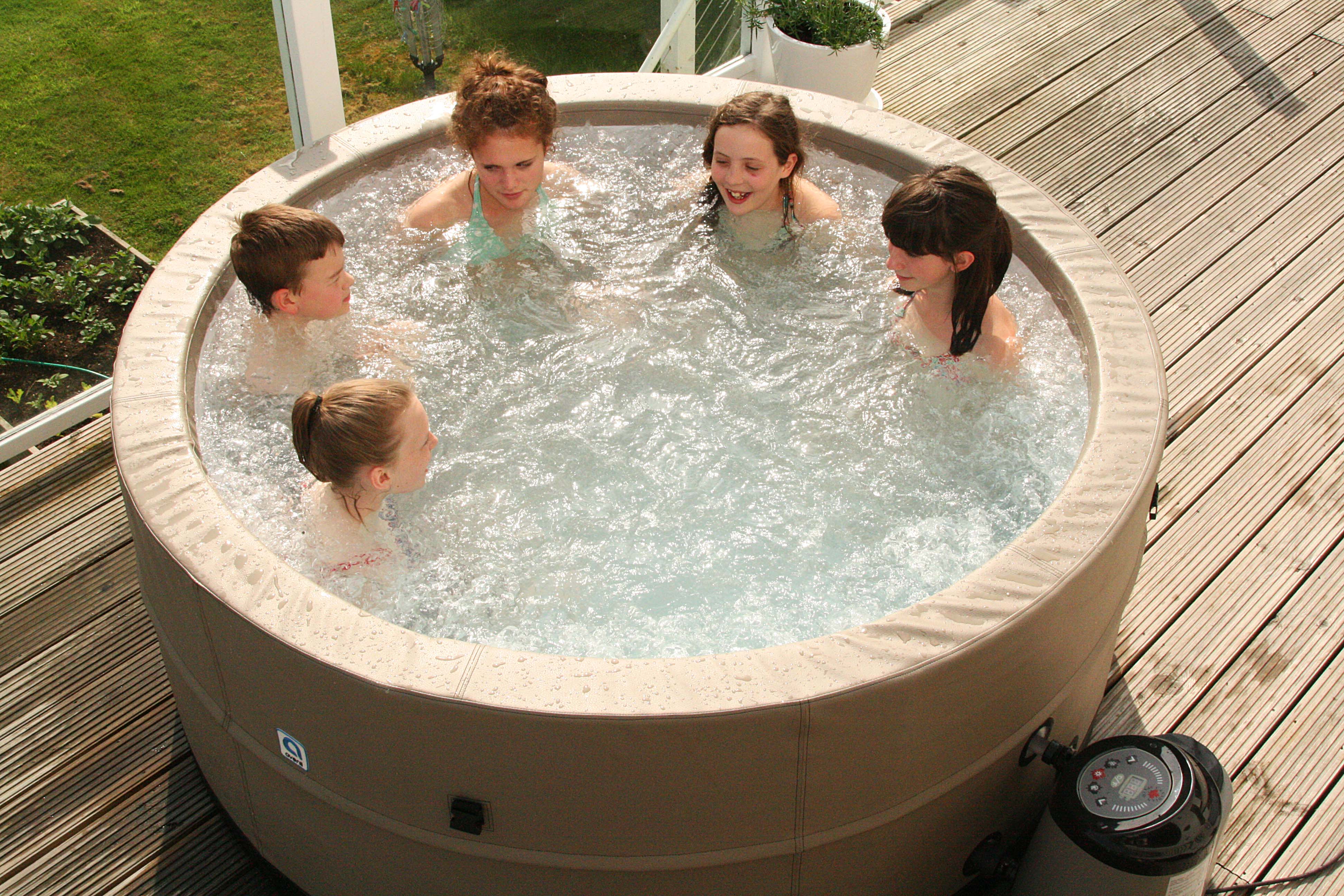 ---
Convenience and Fun!